Since time immemorial, the quest for Health and well being was always in the mind of human. The answer to this was for the first time given by Ayurveda which basically means "Knowledge about Life". It is in fact the Science and Philosophy also.

Dive in the World Of Ayurveda
 It explains the Journey of an individual before birth, during the full course of life and even the path after death.
The basic emphasis is given to the dos and don'ts which one has to follow with utmost belief for the benefits of maintaining good health.
Our Indian approach of healing is considered as the oldest science. Ayurveda encourages prevention and maintenance of good health by following a disciplined approach.
Regular practise of Dinacharya (daily regimen) and Rtucharya (seasonal regimen) is very much essential in maintaining the equilibrium between the energies.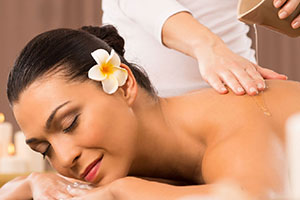 Abhyanga
Abhyanga and Bhashpa Sweda
Udvarthana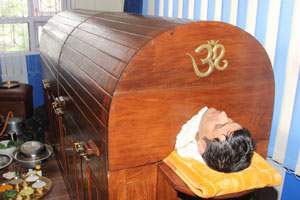 Udavarthana and Bhasshpa Sweda
Taila Dhaara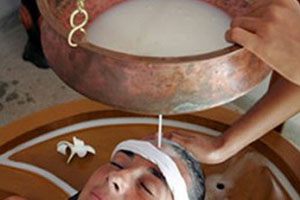 Takra Dhaara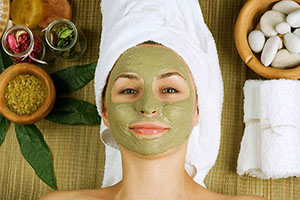 Mukha Lepana
Kati Basti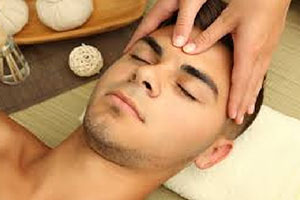 Shiro Abhyanga
Shastika Shaali Pinda Sweda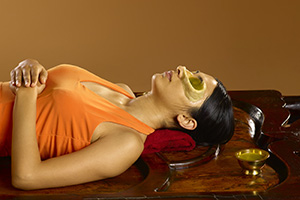 Akshitarpana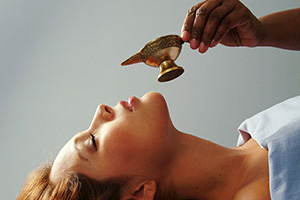 Nasya
Jaanu Basti
Greeva Basti
Et ligula sit quam, sapien lorem. Nec risus lorem vestibulum mi facilisis. Tincidunt urna accumsan nec risus lorem vestibulu.
Et ligula sit quam, sapien lorem. Nec risus lorem vestibulum mi facilisis.
Et ligula sit quam, sapien lorem. Nec risus lorem vestibulum mi facilisis.
Et ligula sit quam, sapien lorem. Nec risus lorem vestibulum mi facilisis.
Regularly undergoing whole body detoxification (Shodhana/ Panchakarma) is a wonderful approach exclusively advocated by Ayurveda for prevention from diseases. This approach is very unique contribution by Ayurveda to the mankind.
The philosophy of Ayurveda not only enhances the mental health but also one's spiritual dimension.
What My Clients​​ Say about Me
Vadiraj Kadloor
25. October, 2021.
Dr.Vishwas Kulkarni is one among the service oriented and ethically practicing doctors, I have seen in modern times. His motto is Sarve Janaha Sukhiobhavantu.
Bharadwaj Rcr
25. October, 2021.
Empathy is something essential for doctors , but nowadays it is very rare .. But it is very common in Soukhyam. Doctors and staff treat patients with care and concern. 5 stars , without a doubt
Jayateertha Raghavendra Rao
22. October, 2021.
It is one of the best Ayurveda clinics. The doctor has tremendous patience. Always rightly diagonalised and got good treatment.
Jairam Kshirasagar
21. October, 2021.
Dr. Kulkarni is a spiffing Ayurvedic guru. He is highly knowledgeable and informative. I immediately felt at ease and felt confident in my receiving expert medical care. He's very understanding and listens to my concerns patiently. He takes time with me to help me with my minor to critical health issues! I highly recommend him to anyone looking for a specialist. ONLY ALERT, FOLLOW EVERY SINGLE remedy he suggests to be healthy and fit from the roots. Don't add your own brains during his treatments. Thanks Sir!
Vishwanath Bakale
21. October, 2021.
best ayurvedic hospital in hubli and best doctors
Maya Sudheendra
15. February, 2021.
The best
Gurunath Kulkarni
19. July, 2020.
Satisfactory treatment. Good approach by Dr Viswas kulkarni. Hundred percent ayurveda treatment.
Dr. Maulik Vyas
27. July, 2019.
It's all about knowing the finer nuances of stubborn ailments. The doctor ia well versed in folk practice.
AMIT NAZARE
16. November, 2018.
Professional ayurvedic expert ...
Chidanand Kubihalmath
7. March, 2018.
I sternly believe in keeping body healthy. The doctors and staff at Soukhyam made me feel at home which I never experienced earlier. 5 star for this. Will keep posted on the results of the treatment in my next review